This page has links to important health and physical education related websites and videos. Please keep checking back, we will continue to add to this page.


Helpful Links




Kids in the house is a useful resource to help parents and kids with the struggles of life.

Want to improve your cardiovascular endurance? (Run without being so tired?) Check out this training program...

Helpful tips for taking care of your body through nutrition and whole food choices...

Health related news that YOU actually care about. Create an account to read articles for free...

A website with helpful articles and information about your health...

Get educated on the dangers of vaping and just say no, but know why!

Turning discovery into health. Articles related to health and science...

Games, activities, videos and helpful information for kids to help you understand the importance of taking care of your body, the more you know...

What?! The president has something to say about my health? Website about fitness testing, and how to take care of YOU.
Powered by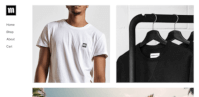 Create your own unique website with customizable templates.